UTM Coordinate Tools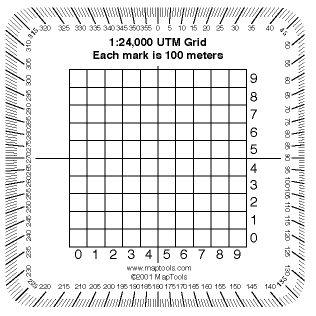 "Pocket Sized" 1:24,000 scale
UTM Grid Overlay Tool
The "pocket sized" tool contains.
100 m. UTM Grid Reader
Protractor and straightedge for plotting azimuths
I hand these out when I'm teaching students to work with UTM coordinates.


Download this UTM Tool in PDF format... "Pocket Sized" 1:24,000 UTM Gird Overlay
Purchase a "Pocket Sized" 1:24,000 UTM Grid Overlay Tool.

UTM Grids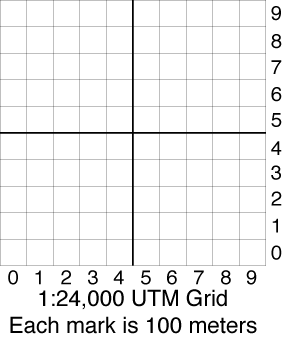 The UTM grid overlays are useful to interpolate one decimal place beyond the grid interval on the map. For example on a 1:24,000 scale USGS topo map the UTM grid lines are 1000m apart. The overlay will show 100m increments.
Grids like this work best for determining the coordinates of a mark on the map. To plot a point onto your map use a UTM Box tool that is open in the center.


Download UTM Grids in PDF format...

UTM Corner Rulers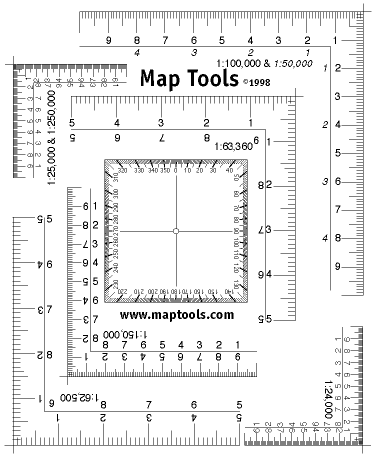 Download UTM Corner Rulers in PDF format...UTM Corner Ruler Overlay
Purchase a UTM Corner Rulers Overlay.